Help for Business Owners
Problem-Solvers Are In Short Supply!
Start Your Own Business With Momentum
What will your life look like, financially when you start a business, and it doesn't Fail? Understand that Life is really about Planning and Executing. Learn about the origin of NeverFail System...the core secret of genuinely Successful People and Highest achievers.
Download our Wisdom For Business eNote. What you don't yet know may harm your business. Download Here.
Prepare ahead for times of Crisis and Tough Times
You will learn to be a person who is not always in emergency mode.
Life is not much fun if you don't know the rules. That's why we must Learn to be a person who is not always in emergency mode.

Achieving great things in life takes a team of inner circles of people who are willing, able and committed to go in the same direction as you.

Hope is not a plan: A verse in the Bible is not a plan, and it will not change your bad habits that got you in the mess that you maybe in right now.

Crisis or tough times expose bad managers, husbands, political leaders, entrepreneurs, Spiritual Qualities (That's Character Traits like Integrity, Courage, Optimism.) are the vital attributes over 95% of Managers lack!
Be part of the Online Webinar, 3rd Tuesday of every month @ 7PM London GMT.
Reserve your Open Webinar Seat Now... CLICKHERE

The Two Singles That Should Marry..

.
Divorce is never the problem
Thinking of getting married? This is your perfect guide to help you make this very important decision in your life!
When you listen to the world out there, they want to make you believe that marriage don't work anymore. BUT that is a lie from the devil and those who continue to speak his lies are his children!

Divorce is never the problem; only the two singles involved.

The enemy of marriage is not sin, satan, in-laws or out-laws, witchcraft, parent, upbringing environments. BUT THE IGNORANCE OF THE TWO SINGLES IN THE MARRIAGE. Human beings love to blame everyone and everything but themselves.

Everyone always learn to drive. Marriage is not an exception. When you know how a thing is supposed to work, it will work for you.

That's the reason for our marriage Clinic, where the two singles are thought correctly on how to be married and stay married. The Truth from the teaching comes from the manufacturer of the institution of marriage, our Good Lord, Jehovah Elohim. ONLY the Good Lord can join two singles in lasting and enduring marriage, NOT a pastor or rabbi from any church or synagogue. Any marriage that is NOT joined by the Good Lord is not marriage but just human beings playing their own worldly game, experimenting. Not all marriages in churches and synagogues are joint by God, this may be a shocker to you!

Love does not make marriage work. You can get emotional all you want but that's the savage truth! Don't be fooled; don't get married because you say you love someone. Love is not the problem, it's the knowledge to function inside marriage. GET KNOWLEDGE AND UNDERSTANDING AND APPLY IT.

I love aircrafts but don't know how to fly them. You can love something but don't know how to do it or make it work. Marriage is no different.

Choosing a spouse to marry must not be taken without proper consideration and training.

That's why we have produced the 8 instruction steps to guide you through the process, the package that has taken us well over 25 years to put together, since 1994, based on personal experiences, and seating at the feet of mentors, coaches and a Rabbi.

If you're ready or considering turning your single life around, be part of this comprehensive Group Coaching sessions. Becoming a father/wife and providing your child with a father/wife can make the coming years richer and healthier. The group coaching session comes with our special teaching eNote, never released to the public, as your everyday guide on building a father-led-home and how to navigate the wonderful terrain called marriage journey.

You can learn more about the Group Coaching at our open monthly online meeting.
Think with NTSL Today!
Reserve your Open Webinar Seat Now... CLICKHERE

The Four Pillars Of Digital Investment
Reserve your Open Webinar Seat Now... CLICKHERE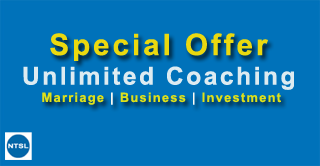 Joining The FREE Webinar
3rd Tuesday of every month @ 7PM London GMT [very limited seat!]

CLICKHERE to register and secure your spot for the Open WebEx Meeting Now.

Pls join meeting with Laptop/desktop for best experience.
SPECIAL OFFER: Unlimited Laser Coaching Session >> CLICKHERE
N

TSL New eNote

: Make Your Days To Count


Partner With Us ... Partnership comes with its Privileges.
7-Parts Podcast series: The Battle Of The Airwaves, How The Devil Takes Over Your Soul And Then Your Life.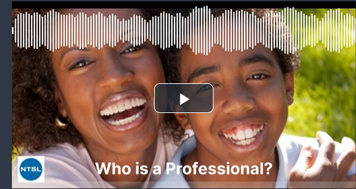 RESULT [Success] or PROCESS [Poverty]?
***
***
The Two Singles That Should Marry
***
You've been a Happy Warrior from your PARENT Intimacy




You have any question? CLICKHERE to contact us now.